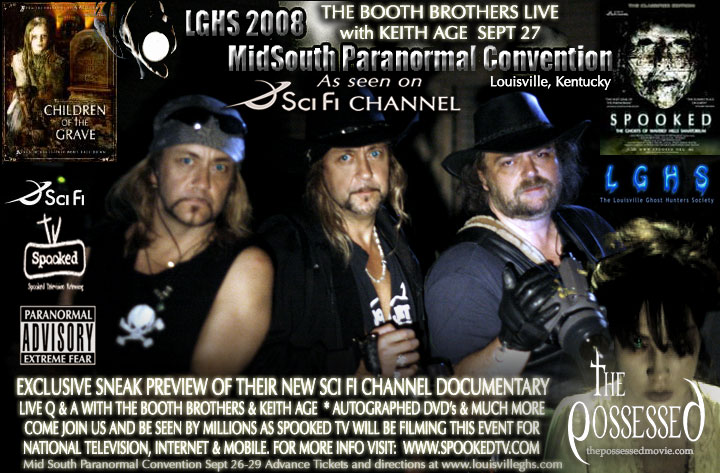 The thrilling return of The Booth Brothers!
Notice of filming:
Please be advised that a reality television program is being filmed in and around this venue ("Venue").
By entering the Venue, the attendee hereby irrevocably grants permission to Spooked Productions to use attendees name, image, voice, likeness, actions, and statements in and in connection with such television program as well as any other production (and also in the advertising, exploiting and/or publicizing thereof) without any further permission. No compensation will be paid.
These rights may be used in any manner and/or media now known or hereafter devised throughout the universe in perpetuity.
IF YOU DO NOT WANT TO BE FILMED OR PHOTOGRAPHED FOR THE PROGRAM, PLEASE LET THE SPOOKED TV CREW KNOW AND STAY CLEAR FROM THE CAMERAS.
Thank you.
Spoooked TV Productions

Copyright © 2017 - The Louisville Ghost Hunters Society - All Rights Reserved.