Evil Ink Tattoo was the official
tatto artist of
The 2007 Mid-South Paranormal Convention!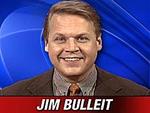 Jim Bulleit from WLKY channel 32
Was live Friday morning,
September 21, 2007 at
5:00 A.M. Eastern Daylight Time (EDT) -0400 UTC!
DVD
was available before the release date !
Exclusively from Keith Age !
Only available
at the 2007 Mid-South Paranormal Convention,
held September 21st, 22nd and 23rd 2007 at
Clarion Hotel Louisville Kentucky.

We have come a very long way since our first convention, and 2007 was no exception.
In 2007 our convention had grown even bigger, so we moved it to a larger location.
This means more vendors, more overnights, more guests and more fun!
There is no other convention like the Mid-South Paranormal Convention!
In 2007 we had lined up an amazing list of guests from the Paranormal Community that enthralled, enlightened and amazed everyone with their presentations of their excursions into the unknown!
We worked hard to put together a variety of affordable packages, from the amazing VIP package to the one day general admission ticket.
Every year we have been able to offer an incredible overnight event, in 2007 we were offering three outstanding overnight adventures, complete with LGHS members.
If you have come to our convention before, come back and join us for our best yet, and if you have not attended before, this is the opportunity of a lifetime!
You will not find another convention with this much to offer for the price of admission anywhere in the country.